Columbia Scaffolding Services
Delivering Safety and Productivity on Time!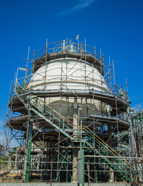 At Columbia we know every second counts, which is why we offer high-quality scaffolding services that are performed safely and efficiently.
Whether it's estimates, delivery or field support, Columbia's experienced staff works to meet our clients' expectations while maintaining our No. 1 priority of safety. Columbia Scaffolding is a full service scaffolding contractor servicing all industrial complexes along the Houston ship channel and surrounding areas.
know more
Contact
Columbia Scaffolding Services, LTD
P.O. Box 1516
LaPorte, TX 77572
Phone:
281.842.1000
Fax:
281.842.7111
Email:


[email protected]
Pinlock System
Cuplok System